APPLYING FOR THE FIRST TIME

Please Note:
Family Island Applicants see your Local Administrator. (Abaco, Exuma & Grand Bahama, please apply online)
---

Find the type of Business you want to open and see what's needed:
Click here to view a list of some business types
Click here to see guides on what you may need
---
New businesses will need to get a Trade Name (Business Name).
Please wait 24hrs to receive your approved Trade Name & reference number in your e-mail.
Skip this step, if using a registered company name and complete the Consolidated Agencies                                        Application (in Step 3).
Click here, to complete the Trade Name application (for Individuals, Sole traders or Partnerships)
Click here, to visit the Registrar Generals' official page and follow the instructions.(for Limited Companies)
---

Request Your Agency Approvals.
You will need your Approved Trade Name  and Reference Number (from Step 2) or an approved name from  The Registrar General in order to complete the forms below:
Consolidated Agency Application (Physical Planning, Min. of Works, & Environmental Health Serv)
RBPF Business Licencing & Inspection Form
No NIB physical "Letter of Good Standing" needed! Just make sure that your contributions are up-to-date. We will verify electronically.
If you have not registered your company with NIB as yet or need an NIB Smart Card go to "The National Insurance Board Website" and complete your applications.
---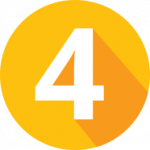 Wait to receive your agency approval(s) in your e-mail,

Log on to

 vat.revenue.gov.bs,
Register (create an account) and submit your business licence application.
Once your business licence application has been approved, make the payment online through the account you created or at any Royal Bank of Canada branch. (Please allow 2-3 business days for payments made at RBC)

Download and print your approved business licence for display